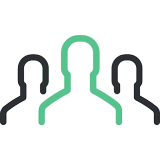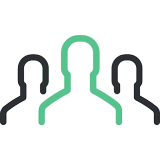 Vision: 'Building a better future for women and girls'
 Mission: The Center for Gender Justice contributes to build a society where all women can live a life with dignity, without discrimination and with equal opportunities.
The Center for Gender Justice in Albania is a non-profit, independent, non-political organization that works to empower women and girls, protect their rights and fight gender inequalities. CGJA was founded on June 8, 2022 with the initiative of three women, civil society activists, who for more than 10 years, have been contributing to the protection of women's rights in Albania. CGJA was registered from the Judicial District Court in Tirana on 28/06/2022 with decision no. 1738. In accordance with the Albanian legislation, CGJA is also registered in the Tax Office with TIN number: M22002451K.

The Center is located in Tirana but it operates throughout the territory of the Republic of Albania, in accordance with the Albanian legislation in force, as well as outside the Albanian territory in accordance with the relevant local legislation.